Well, its been a while since our last update, but that's because we have been busy!
Today we have released a split EP with Night of Rage (from Moscow, Russia).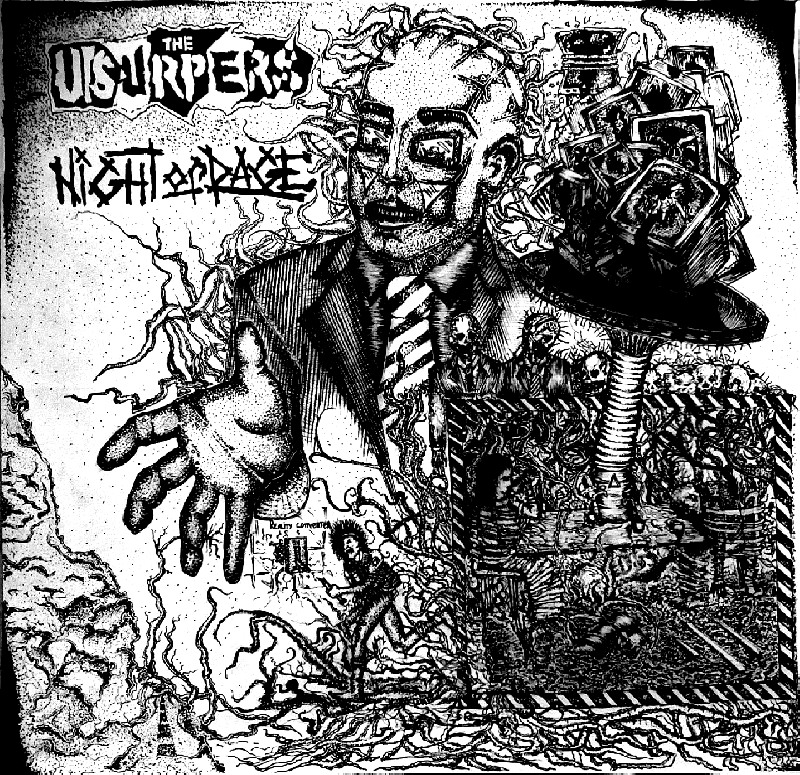 If you are on a Mac or a PC (or something that isn't a mobile device), you can download it in MP3 format here for free.
If you are on a mobile device, you can download it from our Bandcamp page.
Let's see, what else have we been doing..
Unleashed like a bat-out-of-somewhere, we played a whole bunch of shows. (Well, a few shows..) We played a parking lot show with The Runts from Los Angeles. We also played in the lot behind Resolute Tattoo with Broken Cuffs and Footsoldier. We also played some house shows and stuff like that with CBPP (who don't seem to be on the worldwide web.. weird), Power Beer, Violent Unrest, Dysentery, Mulng, and Marine Corpse.
A whole bunch of record stores in Paris France (well, a few) are also now carrying our last album ("Future Wars") on CD. Born Bad Recordshop, O'CD, Crocodisc, and Gilbert Joseph Musique. Ask for it at the counter.